Dancing Philosophical Concepts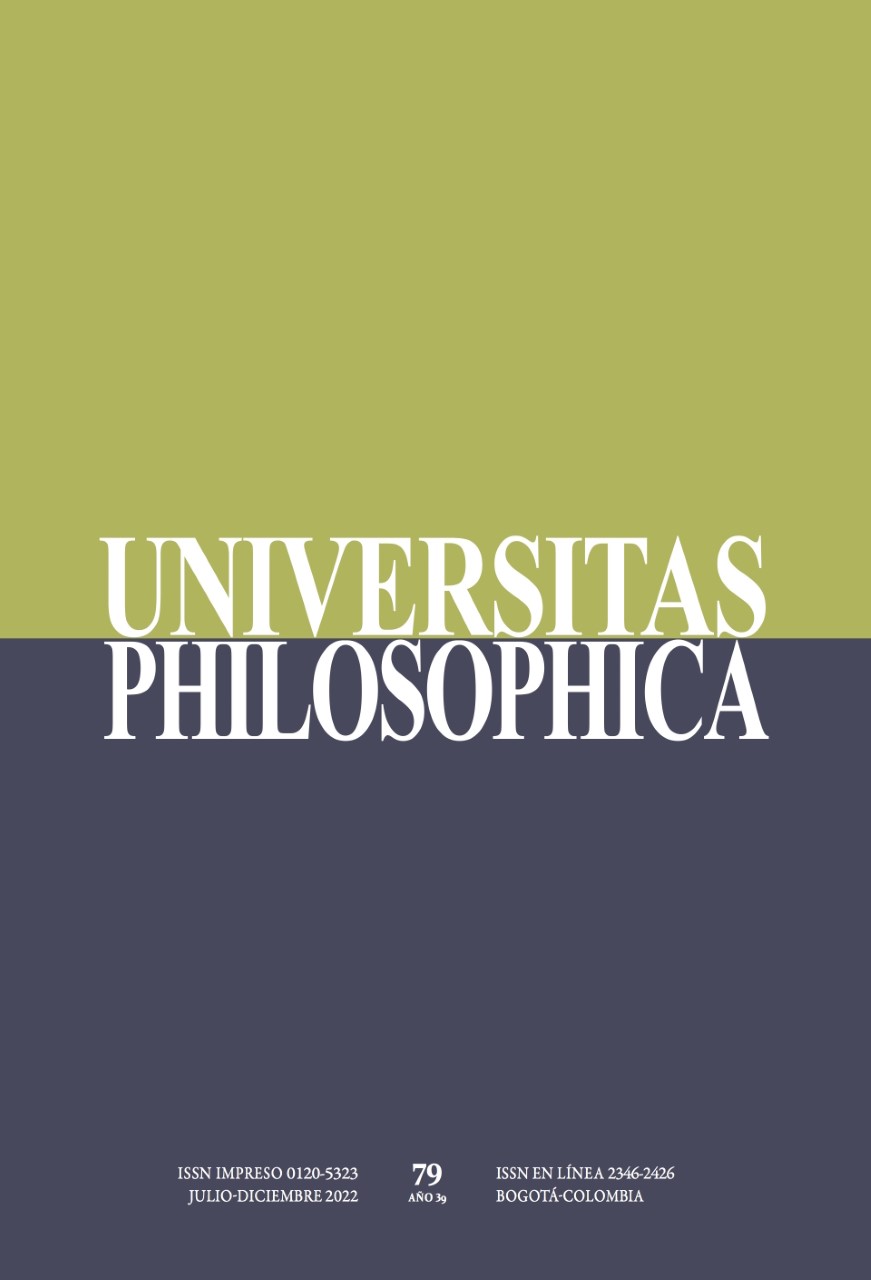 Publicado dic 16, 2022
##plugins.themes.bootstrap3.article.details##
Resumen
In this text, I will explore the idea that dance practice can be a research method in philosophy. I propose that not only it is possible to do philosophy in movement, but also that this kinetic approach to thought has the potential to question and transform patriarchal and colonial biases and paradigms that have been predominant throughout the history of philosophy. Dance enables us to experience our bodies through, in, and by movement, instead of merely talking and referring to the body as an object (as any other object) and conceptualizing its general properties. My thesis is that a thinking body is a body in motion, so if we want to practice philosophy as a way to reject dualism and arbitrary privilege, if we want to philosophize from our own plural and situated lives, dance is a very interesting way to do this. I will analyze Gilbert Simondon's concept of the living, making a sort of diffraction from the experience of participating in a dance workshop directed by philosopher and choreographer Marie Bardet, to show that when the temporality and topology of the living are clarified in experience, it is possible to verify the powers of thought of multiple bodies, so that an abstract body is no longer in question, but a lived, feminized body, marked by singular histories.
Keywords
art-based research, dance studies, philosophy of life, feminism, decolonialityinvestigación basada en arte, estudios de danza, filosofía de la vida, feminismo, decolonialidad
References
Bardet, M. (2010). Pensar con mover. Un encuentro entre danza y filosofía. Cactus.

Bardet, M. (2020). Hacer mundos con gestos. En: Haudricourt, André-Georges. El cultivo de los gestos entre plantas, animales y humanos (pp. 81-111). Cactus.

Bardin, A. (2015). Epistemology and Political Philosophy in Gilbert Simondon. Individuation, Technics, Social Systems. Springer.

Barnes, J. (Ed.). (1984). The Complete Works of Aristotle. Princeton University Press.

Cooper Albright, A. (1997). Choreographing Difference. The Body and Identity in Contemporary Dance. Wesleyan University Press.

Gargallo, F. (2012). Feminismos desde Abya Yala. Ideas y proposiciones de las mujeres de 607 pueblos en nuestra América. Desde Abajo Ediciones.

Haraway, D. (1992). The Promises of Monsters: A Regenerative Politics for Inappropriate/d Others. In: Grossberg, L., Nelso, C., and Treichler, P. (Eds.), Cultural Studies (pp. 295-337). Routledge.

Harding, S. (1986). The Science Question in Feminism. Cornell University Press.

Kapadocha, C. (Ed.) (2021). Somatic Voices in Performance Research and Beyond. Routledge.

Leigh Foster, S. (Ed.) (1996). Corporealities. Dancing Knowledge, Culture and Power. Routledge.

Plato (1973) Theaetetus (tr. John Mcdowel). Oxford University Press.

Sheets-Johnstone, M. (2011). The Primacy of Movement. John Benjamins Publishing.

Simondon, G. (1992). The Genesis of the Individual. In Crary, I. & Kwinter, S. (ed.), Incorporations. Zone Books.

Simondon, G. (2009). The Position of the Problem of Ontogenesis, Parrhesia, 7, 4-16.

Simondon, G. (2020). Individuation in Light of Notions of Form and Information. University of Minnesota Press.
Cómo citar
Acevedo-Zapata, D. M. (2022). Dancing Philosophical Concepts. Universitas Philosophica, 39(79), 257–271. https://doi.org/10.11144/Javeriana.uph.39-79.dphc
Esta obra está bajo una licencia internacional Creative Commons Atribución 4.0.