Sexual propagation of arboloco Montanoa quadrangularis Schultz Bipontianus (Asteraceae).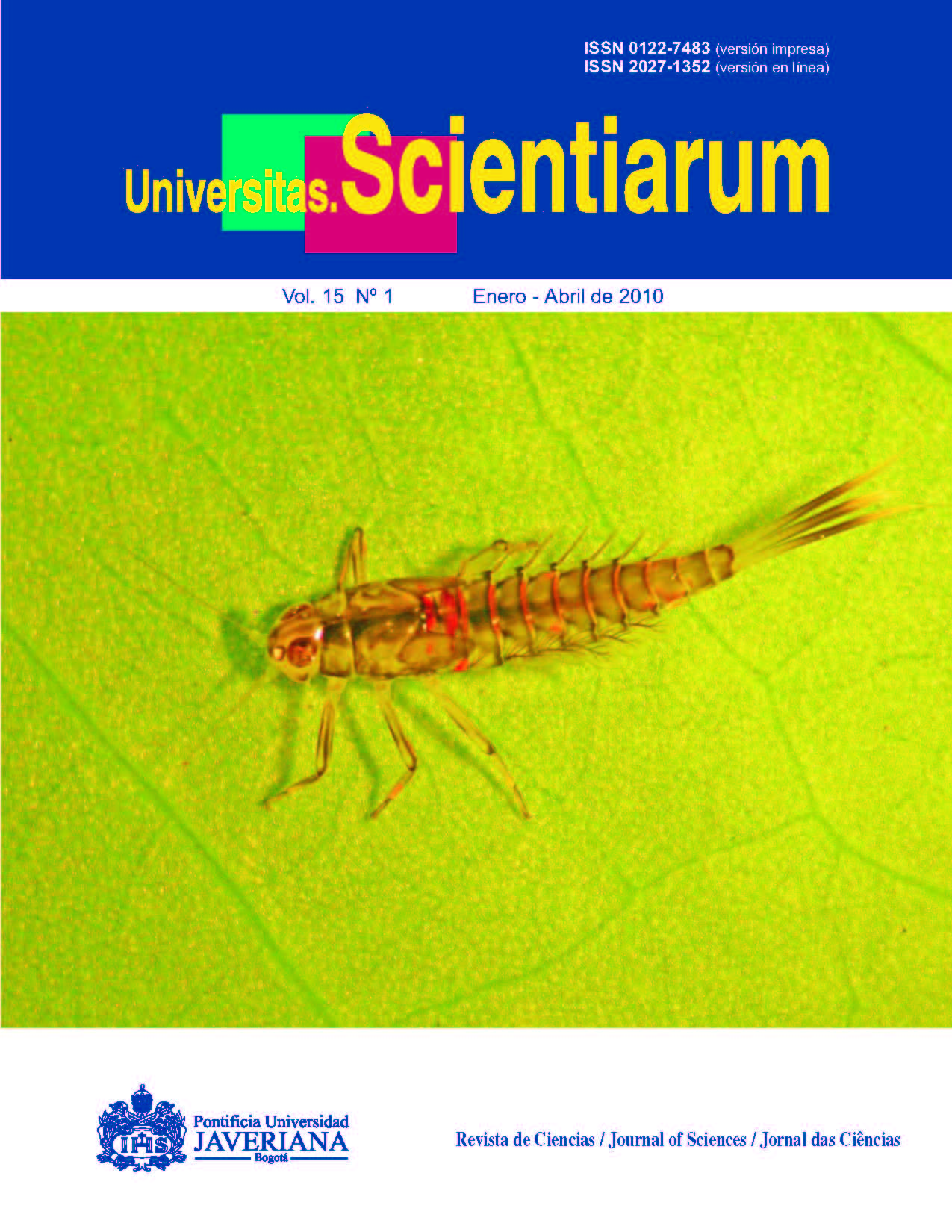 Published Jan 1, 2010
##plugins.themes.bootstrap3.article.details##
Abstract
Objective. To develop sexual propagation methodologies for Montanoa quadrangularis Schultz  Bipontianus (arboloco). Materials and methods. Seeds were harvested from trees grown at the Chilaca environmental station (Geoambiente Ltda.) located in Pacho, Cundinamarca, Colombia. The study was carried out in two phases: firstly, substrate effect on germination responses was evaluated in seedbed conditions. Substrates evaluated were: local soil, local soil mixed with worm humus, and peat. Additionally, two spatial arrangements were assessed:  seeds sown at random and at 0.5 cm in depth. Secondly, in nursery conditions the effect of the substrates local soil, local soil mixed with worm humus and peat, as well as the effect of developmental stages of the plants (with 2, 4, and 6 leaves) on their further growth and development were evaluated. Results. In seedbed conditions, the germination capacity was highly influenced by peat substrate (83.67%) whereas in local soil the germination capacity was 40.83%.   In  nursery conditions, 6-leaf plants grown  in  local soil mixed with worm humus showed the best responses on parameters such as  plant total length  (9.51 cm), leaf area (36.69 cm2), and total dry weight (0.10 g). Conclusions. The type of substrate used in seedbed conditions influenced the germination capacity of M. quadrangularis seeds. The substrate and the developmental stage of the plant had a significant influence on the growth and development of arboloco plants.
Key words: germination indices, plant growth and development, forestry species.
How to Cite
Tamayo-Rincón, M., Rodríguez-Perez, L., & Escobar-Torres, W. (2010). Sexual propagation of arboloco Montanoa quadrangularis Schultz Bipontianus (Asteraceae). Universitas Scientiarum, 15(1), 37–48. https://doi.org/10.11144/javeriana.SC15-1.spoa
Section
Biología / Biology / Biologia