Synthesis and in vitro assessment of antifungal activity of oximes, oxime ethers and isoxazoles.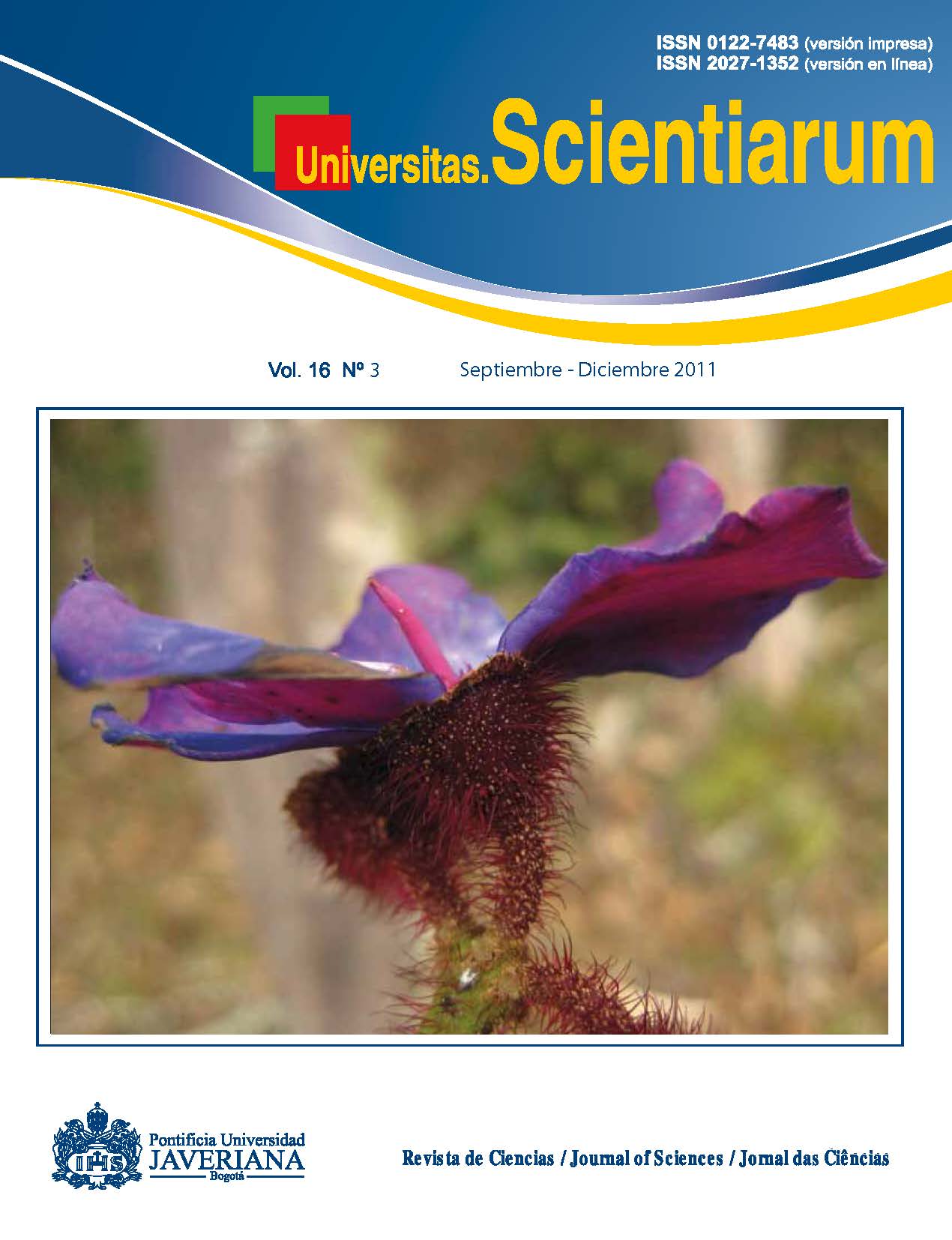 Published Nov 1, 2011
##plugins.themes.bootstrap3.article.details##
Abstract
Objective. To synthesize and carry out a preliminary evaluation of the in vitro antifungal activity of oximes, oxime ethers and isoxazoles. Materials and methods. Oximes were synthesized from aldehydes or ketones with NH2OH.HCl and K2CO3. Oxime ethers were prepared by alkylation of oximes with propargyl bromide or 2-bromobenzyl bromide, using NaOH as base and acetone as solvent. The isoxazoles were obtained by 1,3-dipolar cycloadditions using ceric ammonium nitrate (CAN), chloramine T (CAT) and NaOCl. Products were identified or characterized using nuclear magnetic resonance (NMR) and mass spectrometry (MS). Radial growth inhibition assays against Aspergillus niger and Fusarium roseum were carried out. Results. Five oximes, seven oxime ethers, four of them new, and four new isoxazoles were obtained. The assessed substances exhibited antifungal activity in amounts of 1,5 mg and 3,0 mg. Conclusions. Although 1,3-dipolar cycloadditions allowed to obtain the desired isoxazoles, this methodology produced a wide variety of side products that reduced yields and made difficult the purification of the target products. Four of the tested compounds showed inhibition percentages greater than 80%.
Key words: oximes, oxime ethers, isoxazoles, antifungal activity.
How to Cite
Diaz-Velandia, J., Durán-Díaz, N., Robles-Camargo, J., & Loaiza, A. E. (2011). Synthesis and in vitro assessment of antifungal activity of oximes, oxime ethers and isoxazoles. Universitas Scientiarum, 16(3), 294–302. https://doi.org/10.11144/javeriana.SC16-3.saiv
Section
Química / Chemistry / Química