A retrospective analysis (2009-2010) of the dermatological, ear and ophtalmological alterations with presumptive clinical diagnosis of mycosis in canines and felines.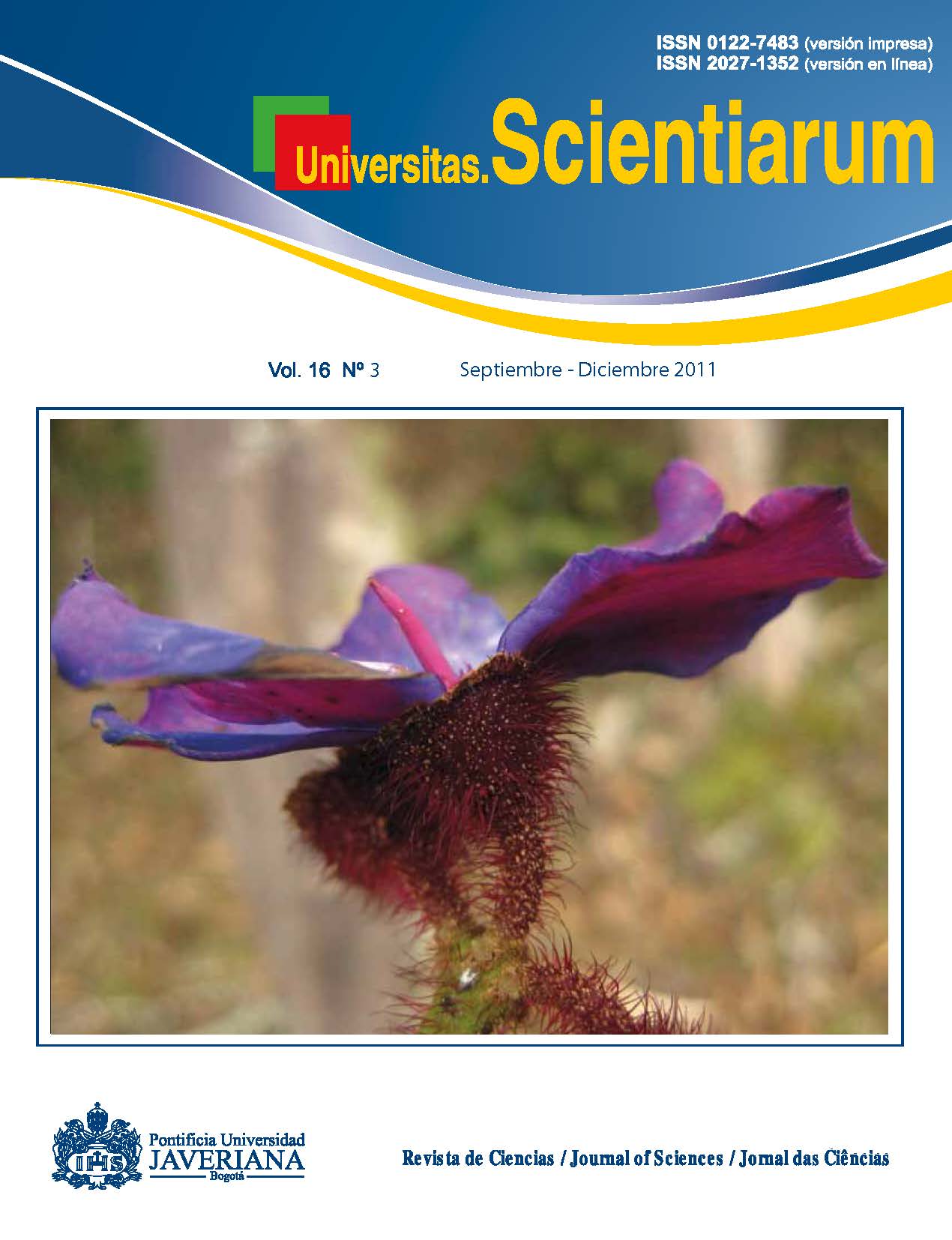 Published Nov 1, 2011
##plugins.themes.bootstrap3.article.details##
Abstract
Objective. To determine the prevalence of dermatological, ear and ophthalmological alterations clinically suspected to be caused by fungi and to analyze their occurrence demographically. Materials and methods. We carried out a retrospective study in a clinic in Bogota for small animals. We reviewed the medical histories of patients who requested medical appointments due to dermatological, ear and ophtalmological alterations in 2009 and 2010. Results. In the assessed period, the prevalence of dermatological alterations in dogs was of 7.8%, 4.2% of ear alterations and of 3.3% of ophtalmological alterations. The main etiological suspects through clinical diagnosis were: dermatophytes with an incidence of 86.9% among dermatological alterations, Malassezia with an 86.5% of incidence in ear alterations, and Candida with 83.3% of incidence in ophtalmological alterations. Statistical analysis of variables showed no association with symptoms or clinically diagnosed etiological agents, but the categorized evaluation showed associations of races and ages with the etiologies through clinical diagnosis. The diagnosis of fungal etiologies was accomplished in most cases by clinical findings and less frequently by skin scrapings and ear cytology; in none of the cases a mycological culture was done. The feline population showed no dermatological, ear or ophtalmological alterations compatible with a fungal etiology.  Conclusion. In canines, the prevalence of dermatological alterations clinically compatible with dermatophytes was of 86.9%; ear alterations associated with Malassezia were of 86.5%; and ophtalmological alterations Candida-suspected were 83.3%. Final diagnoses were accomplished with the help of clinical findings without following standard diagnostic methodologies such as cultivation.
Key words: canines, felines, dermatophytes, Malassezia, Candida
How to Cite
Pulido-Villamarin, A. del P., Linares-Linares, M. Y., Castañeda-Salazar, R., Gutiérrez-Granados, C., Aranda-Silva, M., & Rueda-Varón, M. J. (2011). A retrospective analysis (2009-2010) of the dermatological, ear and ophtalmological alterations with presumptive clinical diagnosis of mycosis in canines and felines. Universitas Scientiarum, 16(3), 272–281. https://doi.org/10.11144/javeriana.SC16-3.arao
Section
Microbiología Veterinaria / Veterinary Microbiology / Microbiologia Veterinária