Impacto de un TLC en el comercio entre Colombia y Turquía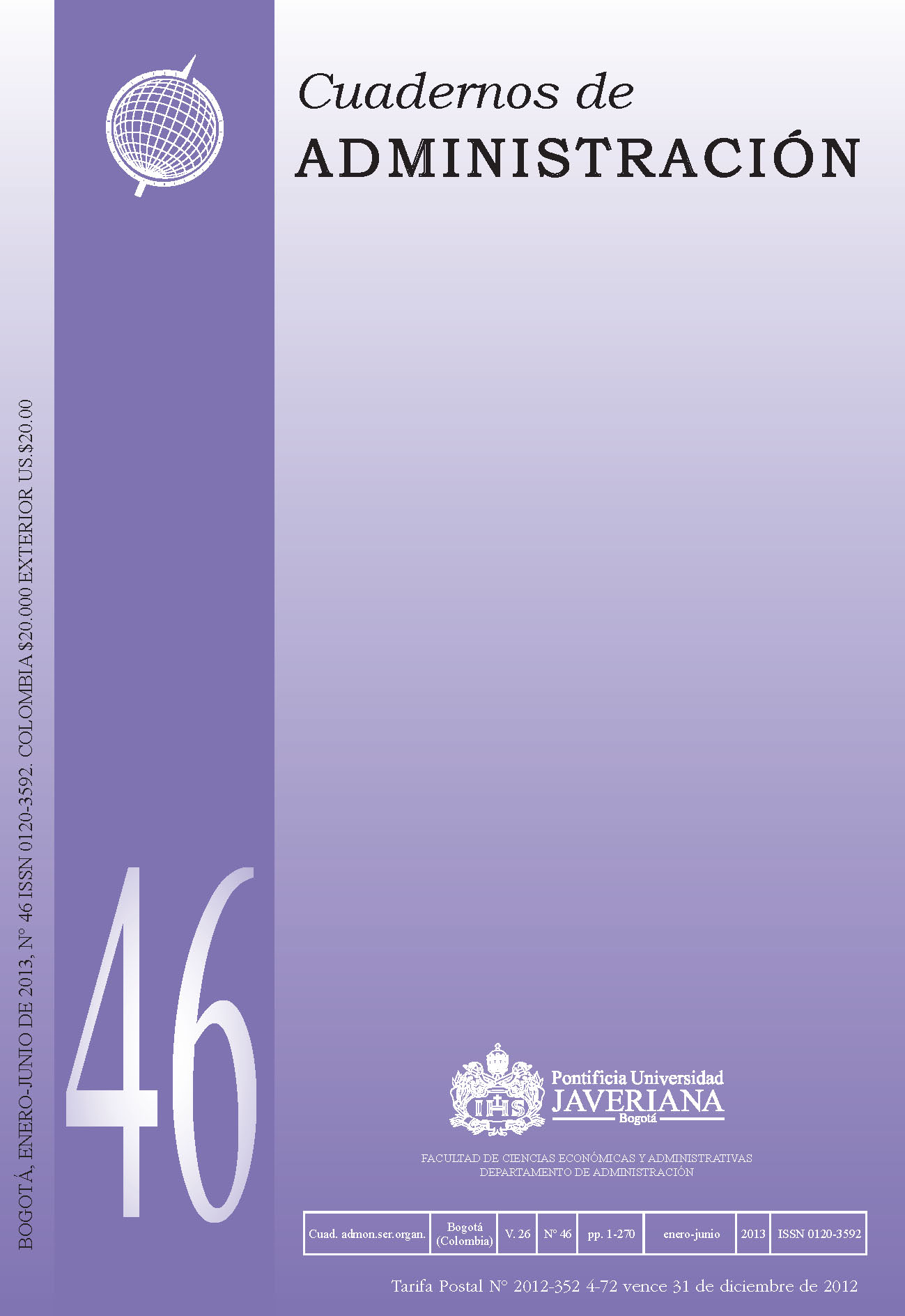 Publicado Jun 29, 2013
Descargas

##plugins.themes.bootstrap3.article.details##
Resumen
El artículo explora las oportunidades de crecimiento, diversificación y competencia del comercio entre Colombia y Turquía, y aquellas que se derivarían con la suscripción de un tratado de libre comercio (TLC). Se calculan cinco indicadores de comercio y política comercial y se utiliza información desagregada del año 2010 para hacer simulaciones de equilibrio parcial y estimar los efectos de comercio, bienestar e ingreso que tendría el eventual acuerdo. Los resultados muestran que una reducción arancelaria produciría un aumento del comercio de 3,7% el primer año, reflejado en importaciones colombianas del sector textil y en exportaciones de banano hacía Turquía; se crearía comercio en términos netos y la desviación de comercio afectaría a la Unión Europea, Estados Unidos y Ecuador; los consumidores colombianos y turcos ganarían en términos de bienestar, y se reduciría más el recaudo tributario de Turquía que el de Colombia.
Keywords
tratado de libre comercio, Colombia, Turquía, creación de comercio, efecto bienestar, simulación de equilibrio parcialColombia - Turkey free trade agreement, trade creation, welfare effects, partial equilibrium simulationtratado de livre comércio Colômbia-Turquia, criação de comércio, efeito bem-estar, simulação de equilíbrio parcial
References
Armington, P. (1969). A theory of demand for products distinguished by place of production. International Monetary Found Staff Papers, 16, (1), 159-176.

Baier, S. and Bergstrand, J. (2004). Trade agreements and trade flows: Estimating the effect of free trade agreements on trade flows with an application to the European Union. European Economy - Economic Papers 214, Directorate General Economic and Monetary Affairs, European Commission.

Bhagwati, J. and Panagariya, A. (1996). Preferential trading areas and multilateralism: Strangers, friends or foes? The Economics of Preferential Trade Agreements, J. Bhagwati y A. Panagariya (Eds.) Washington, D.C: AEI Press (pp. 1-78).

Bhagwati, J. (1996). Dissent at APEC meeting cannot be ignored. Letters to the Editor, Financial Times, 6.
Clausing K. A. (2001). Trade creation and trade diversion in the Canada-United States Free Trade Agreement. The Canadian Journal of Economics, 34 (3), 677-696.

Falvey, R. and Reed, G. (1997). Rules of origin as commercial policy instruments, mimeo, University of Nottingham.

Frankel, J., Stein E. and Wei, S. (1995). Trading blocs and the Americas: The natural, the unnatural, and the super-natural. Journal of Development Economics, 47, pp. 61-95.

Fugazza, M. and Nicita, A. (2013). The direct and relative effects of preferential market access. Journal of International Economic, 89, (2), 357-368.

Jammes, O. and Olarreaga, M. (2005). Explaining SMART and GSIM. Mimeo. Washington D.C.: The World Bank.
Krishna, K. and Krueger, A. (1995). Implementing free trade areas: Rules of origin and hidden protection. NBER Working Paper n°. 4983. NBER. Cambridge, Massachusetts.

Krishna, P. (1998). Regionalism and multilateralism: A political economy approach. Quarterly Journal of Economics, 113 (1), 227-251.

Krueger, A. (1997). Free trade agreements versus customs unions, Journal of Development Economics, 54 (1), 169-187.

Krugman, P. (1991). The move toward free trade zones. En Policy implications of trade and currency zones: A symposium sponsored by the Federal Reserve Bank of Kansas City. Kansas City: Federal Reserve Bank of Kansas City.

Laird, S. and Yeats, A. (1986). The UNCTAD trade policy simulation model. United Nations Conference on Trade and Development.

Levy, P. (1997), A political-economic analysis of free-trade agreements. American Economic Review 87 (4).
Magee, C. (2008). New measures of trade creation and trade diversion. Journal of International Economics, 75 (2), 340-62.

Panagariya, A. (1996). The free trade area of the Americas: Good for Latin America? World Economy, 19 (5), 485-515.

Panagariya, A. (1998). Rethinking the new regionalism. En Nash J. and Takacs W. (Eds.), Trade policy reform.
lessons and implications, Washington, D.C.: World Bank, (pp. 87-145).

Summers, L. (1991). Regionalism and the World Trading System. In Policy implications of trade and currency zones. Symposium sponsored by the Federal Reserve Bank of Kansas City (pp. 295-301).

Viner, J. (1950). The customs union issue. New York: Carnegie endowment for international peace. United Nations. Economic and social affairs (2004) International merchandise trade statistics: Compilers manual. (New York).

Wonnacott, P. and Lutz, M. (1989). Is there a case for free trade areas? In J. Jeffrey and Schott, (Eds.), Free trade areas and U.S. trade policy (pp. 59- 95). Washington, D.C.: Institute for International Economics.
Cómo citar
Gómez-Abella, D., Pereira-Villa, C., & Gaitán-Guerrero, L. A. (2013). Impacto de un TLC en el comercio entre Colombia y Turquía. Cuadernos De Administración, 26(46), 159-199. https://doi.org/10.11144/Javeriana.cao26-46.itce