Evaluation of the corrosion of duralumin in gasoline and bioethanol blends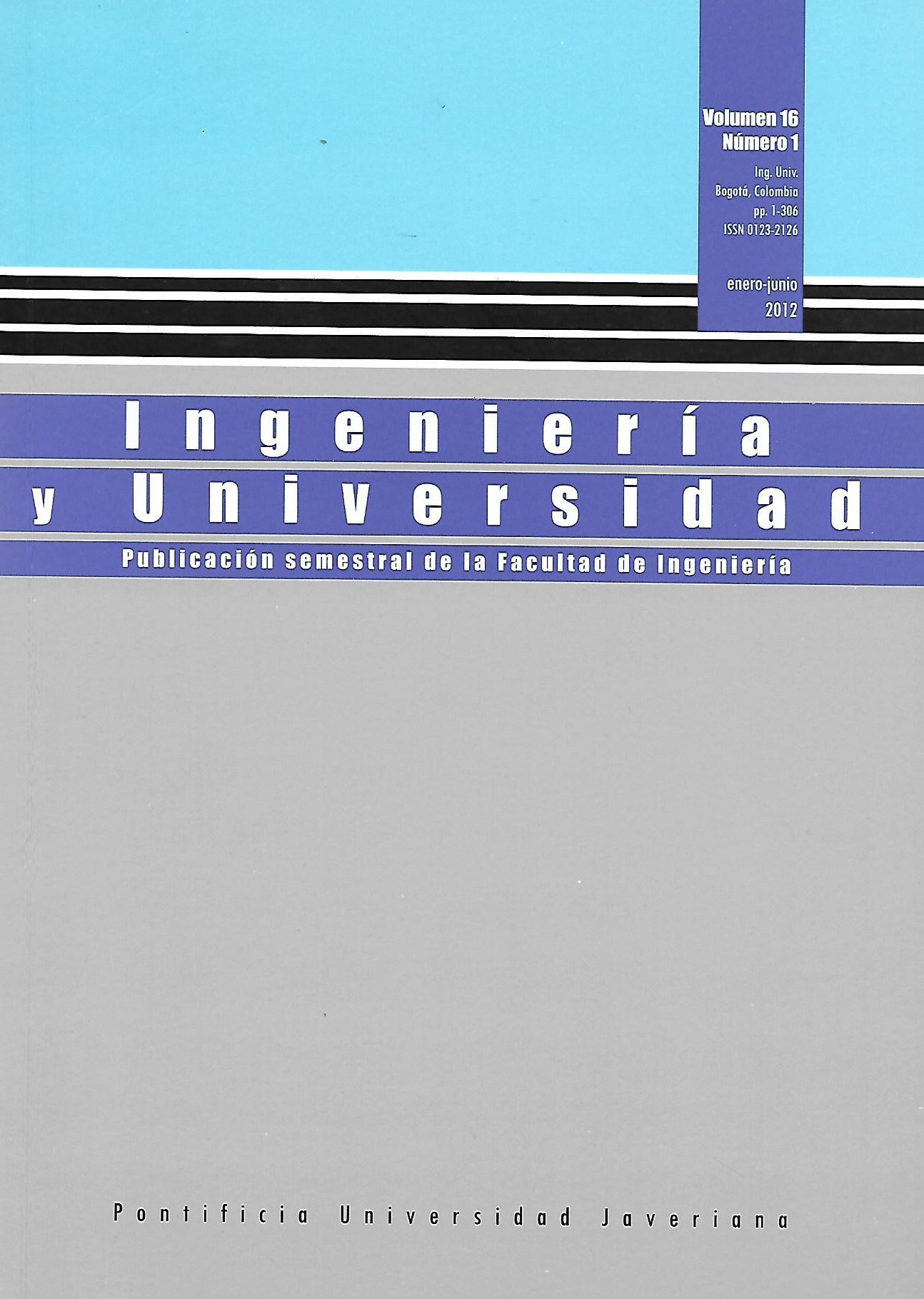 Published Apr 29, 2012
Downloads

##plugins.themes.bootstrap3.article.details##
Abstract
Nowadays, different countries use ethanol as a self-propulsion fuel. However, this biofuel is aggressive for metal parts in the fuel system of an automobile. In this study, we determined the corrosion rate of duralumin, a material used in the production of piston engines, in ethanol-gasoline blends at concentrations of 5 to 20%, through electrochemical impedance spectroscopy (EIS), Tafel polarization and Gravimetry. It was shown that the corrosion process control was mixed with a tendency towards localized corrosion. It is generally observed that the corrosion rate of duralumin decreases during the exposure time.
Keywords
Electrochemistry - technical, mixtures, combustion gases - mensuration, duralumin, gavity anomalies, alloys corrosionElectroquímica-técnicas, mezclas, gases de combustión-medición, duraluminio, anomalías gravimétricas, corrosión en aleaciones-pruebas
References
ALBÍSTUR, G. BERLANGA L. Corrosión bajo tensión de un acero al carbono en mezclas de Bioetanol y Gasolina. Marzo. 2008, vol. 1, pp. 34-35.
ASTM G102-89 (reapproved 1999). Standard Practice for Calculation of Corrosion Rates and Related Information from Electrochemical Measurements. ASTM International, West Conshohocken, PA, 1999.
ASTM G31-90 (Reapproved 1999). Standard Practice for Laboratory Immersion corrosion testing of Metals. ASTM International, West Conshohocken, PA, 1999.
ASTM G4806-09. Standard Specification for Denatured Fuel Ethanol for Blending with Gasolines for Use as Automotive Spark-Ignition Engine Fuel. ASTM International, West Conshohocken, PA, 2009.
CORTES, A. y LOZANO, J. Estudio Preliminar de las Propiedades Corrosivas de las Mezclas Etanol-Gasolina-Agua, Metanol-Gasolina-Agua. Bucaramanga:UIS, 1982.
DÍAZ, L.; LÓPEZ, J.F.; MALDONADO, L. y et. al. Corrosion behavior of aluminum exposed to a biodiesel. Electrochemistry Communications. 2009, vol. 11, Issue 1, pp. 41-44.
GARCIA, J. M. y GARCIA, J. A. Biocarburantes Líquidos: Biodiesel y Bioetanol. Fundación para el conocimiento Madrid. CEIM. 2006, pp. 405-416.
HORTA NOGUEIRA, L. Aspectos complementarios para la definición de un programa de bioetanol en América Central. México, DF: CEPAL/República Federal de Alemania, 2004.
MEARS, R. B. Aluminum and Aluminum Alloys. New York: John Wiley & Sons, 1948, p.p. 220-288.
MENDOZA, J.; ROMERO, R. y LLONGUERAS, J. Espectroscopía de impedancia electroquímica en corrosión. [Documento en Línea]. México: Universidad Nacional de México, Facultad de Química, 2002. [Consulta: 10-06-2010].
OWEN, K. y COLEY, T. Automotive Fuels Reference Book, 2nd Ed. New York: Society of Automotive Engineers, 1995.
PICAS, J. A.; GUASCH, J. FORN, A. y et. al. Nuevos materiales base aluminio para moldes de inyección de plásticos. Anales de Mecánica de la Fractura. 2006, Vol. I: p.p 311-316.
RUIZ, J. Corrosión fatiga en aleaciones ligeras de AI-Zn-Mg. Madrid: Universidad Politécnica de Madrid, 1993, p.p. 3-6.
SORGO M. y LADWEIN T. Investigation of the pitting Corrosion behaviour of stainless steels in ethanol containing fuels. 2009, Vol. 09535, pp. 1-8.
TORRES, A. GARCIA, E. SERNA, S. et. al. Aplicación de las técnicas de EIE y RPL al estudió de la corrosión de polvos de FeAl en suspensión. Rev. Soc. Quím. Perú. 2009, Vol. 75, No. 2, pp.185-193.
UNIVERSIDAD POLITÉCNICA DE MADRID (UPM). Materiales y Diseño de Equipos e Instalaciones, Capitulo 5. [Documento en Línea]. Madrid: UPM, 2009. [Consulta: 10-06-2010].
VEGA, S. H.; AXOTLA, J. C. y LEÓN RODRÍGUEZ, F. M. Efecto de la contaminación atmosférica de la ciudad de México en la degradación de la aleación de zn-21wt%Al-2wt%Cu. En: Federación Iberoamericana de Ingeniería Mecánica. 8º Congreso Iberoamericano de Ingenieria Mecanica. Perú: Octubre 2007.
How to Cite
Peña-Ballesteros, D. Y., Vásquez Quintero, C., & Estupiñán-Duran, H. A. (2012). Evaluation of the corrosion of duralumin in gasoline and bioethanol blends. Ingenieria Y Universidad, 16(1), 9. https://doi.org/10.11144/Javeriana.iyu16-1.ecdm