Génesis y evolución de la artroplastia de cadera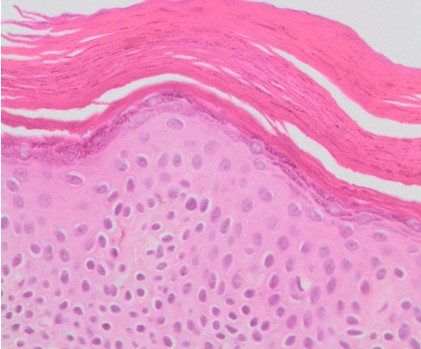 Publicado Jan 18, 2021
Descargas

##plugins.themes.bootstrap3.article.details##
Resumen
Los reemplazos articulares de cadera configuran una serie de técnicas quirúrgica ampliamente estudiadas que proveen resultados altamente satisfactorios en términos de mejoría del dolor, funcionalidad, independencia para actividades básicas y calidad de vida en los pacientes adultos jóvenes y mayores con patología articular de la cadera.  A lo largo de la historia los cirujanos ortopedistas han realizado intervenciones desde osteotomías intertrocantéreas, interposición de diferentes materiales en la articulación, hasta el desarrollo de prótesis de alta tecnología con descripciones de diferentes abordajes y técnicas quirúrgicas. Este manuscrito realiza un recorrido por la historia de los reemplazos articulares; es una síntesis de la evolución de los pilares de la cirugía de reemplazos articulares que permite al lector a entender los principios que fundamentan la tecnología y técnicas vigentes en la artroplastia de cadera.
Keywords
Total hip replacement, arthroplasty, cemented hip replacement, uncemented total hip replacement, osteotomy, protheses., total hip replacement, arthroplasty, cemented hip replacement, uncemented total hip replacement, osteotomy, prothesesReemplazo total de cadera, artroplastia, reemplazo total de cadera cementado, reemplazo total de cadera no cementado, osteotomía, prótesis
References
1. Dawson J, Linsell L, Zondervan K, et al. Epidemiology of hip and knee pain and its impact on overall health status in older adults. Rheumatology (Oxford). 2004;43(4):497‐504. doi:10.1093/rheumatology/keh086
2. Pålsson A, Kostogiannis I, Lindvall H, Ageberg E. Hip-related groin pain, patient characteristics and patient-reported outcomes in patients referred to tertiary care due to longstanding hip and groin pain: a cross-sectional study. BMC Musculoskelet Disord. 2019;20(1):432. Published 2019 Sep 14. doi:10.1186/s12891-019-2794-7
3. Zhang W, Moskowitz RW, Nuki G, et al. OARSI recommendations for the management of hip and knee osteoarthritis, Part II: OARSI evidence-based, expert consensus guidelines. Osteoarthritis Cartilage. 2008;16(2):137‐162. doi:10.1016/j.joca.2007.12.013
4. Lee JM. The Current Concepts of Total Hip Arthroplasty. Hip Pelvis. 2016;28(4):191‐200. doi:10.5371/hp.2016.28.4.191
5. Hernigou P. Earliest times before hip arthroplasty: from John Rhea Barton to Themistocles Glück. Int Orthop. 2013;37(11):2313‐2318. doi:10.1007/s00264-013-2004-4
6. Barton JR. On the Treatment of Anchylosis, by the Formation of Artificial Joints. Lond Med Phys J. 1827;3(14):138‐150.
7. Barton, J. R. (2007). THE CLASSIC: On the Treatment of Ankylosis by the Formation of Artificial Joints. Clinical Orthopaedics and Related Research, 456, 9–14.doi:10.1097/blo.0b013e31803254fd
8. Gomez PF, Morcuende JA. Early attempts at hip arthroplasty--1700s to 1950s. Iowa Orthop J. 2005;25:25‐29.
9. Ollier, Léopold. Traité des résections et des opérations conservatrices: qu'on peut pratiquer sue le système osseux. Vol. 2. G. Masson, 1889.
10. Chlumsky V. Continued Centralblatt für orthopaedische Chirurgie und mechanik from 1887–1890. Zentralblatt für orthopaedische Chirurgie. 1896
11. Rang M. Anthology of Orthopaedics. Edinburgh, London, New York: Churchill Livingstone; 1966.
12. Glück, T. Referat über die durch das moderne chirurgische experiment gewonnenen positiven resultaten, betreffende die naht und den ersatz von defekten hőherer gewebe, sowie über die verwerthung resorbirbarer und lebendiger tampons in der chirurgie. Arch klin chir 41. 189 187-239.
13. Learmonth ID, Young C, Rorabeck C. The operation of the century: total hip replacement. Lancet. 2007;370(9597):1508‐1519. doi:10.1016/S0140-6736(07)60457-7
14. Berry DJ, Harmsen WS, Cabanela ME, Morrey BF. Twenty-five-year survivorship of two thousand consecutive primary Charnley total hip replacements: factors affecting survivorship of acetabular and femoral components. J Bone Joint Surg Am. 2002;84(2):171‐177. doi:10.2106/00004623-200202000-00002
15. Convery, F.R. (1992), Hip arthroplasty. Edited By H. C. Amstutz. New York: Churchill Livingstone, 1991. J. Orthop. Res., 10: 601-601. doi:10.1002/jor.1100100417
16. Charnley J. Arthroplasty of the hip. A new operation. Lancet. 1961;1(7187):1129‐1132. doi:10.1016/s0140-6736(61)92063-3
17. Harris WH, Schiller AL, Scholler JM, Freiberg RA, Scott R. Extensive localized bone resorption in the femur following total hip replacement. J Bone Joint Surg Am. 1976;58(5):612‐618.
18. Maloney WJ, Jasty M, Rosenberg A, Harris WH. Bone lysis in well-fixed cemented femoral components. J Bone Joint Surg Br. 1990;72(6):966‐970.
19. Jones LC, Hungerford DS. Cement disease. Clin Orthop Relat Res. 1987;(225):192‐206.
20. Cooper RA, McAllister CM, Borden LS, Bauer TW. Polyethylene debris-induced osteolysis and loosening in uncemented total hip arthroplasty. A cause of late failure. J Arthroplasty. 1992;7(3):285-290. doi:10.1016/0883-5403(92)90050-z
21. Zhu YH, Chiu KY, Tang WM. Review Article: Polyethylene wear and osteolysis in total hip arthroplasty. J Orthop Surg (Hong Kong). 2001;9(1):91-99. doi:10.1177/230949900100900117
22. Røkkum M, Brandt M, Bye K, Hetland KR, Waage S, Reigstad A. Polyethylene wear, osteolysis and acetabular loosening with an HA-coated hip prosthesis. A follow-up of 94 consecutive arthroplasties. J Bone Joint Surg Br. 1999;81(4):582-589. doi:10.1302/0301-620x.81b4.8715
23. Facultad de Medicina, 75 años entregando el corazón. Pontificia Universidad Javeriana. Editorial Javeriana. Primera edición. 2017. 82p.
24. Fundacion cosme y damián. Banco de huesos y tejidos. Historia (internet). Bogotá, Colombia. Disponible en: http://www.cydbank.org/historia.php
25. Pérez R, Garavito L. Guía de práctica clínica para el tratamiento de la osteoartritis de cadera. 2013. Hospital Universitario San Ignacio.
26. Pivec R, Johnson AJ, Mears SC, Mont MA. Hip arthroplasty. Lancet. 2012;380:1768-77. doi:10.1016/S0140-6736(12)60607-2
27. Okafor, L., Chen, A.F. Patient satisfaction and total hip arthroplasty: a review. Arthroplasty 1, 6 (2019). https://doi.org/10.1186/s42836-019-0007-3
28. Ng CY, Ballantyne JA, Brenkel IJ. Quality of life and functional outcome after primary total hip replacement. A five-year follow-up. J Bone Joint Surg Br. 2007;89(7):868-873. doi:10.1302/0301-620X.89B7.18482
29. Walker RP, Gee M, Wong F, et al. Functional outcomes of total hip arthroplasty in patients aged 30 years or less: a systematic review and meta-analysis. Hip Int. 2016;26(5):424-431. doi:10.5301/hipint.5000376Sloan M,
30. Evans JT, Evans JP, Walker RW, Blom AW, Whitehouse MR, Sayers A. How long does a hip replacement last? A systematic review and meta-analysis of case series and national registry reports with more than 15 years of follow-up. Lancet. 2019;393(10172):647-654. doi:10.1016/S0140-6736(18)31665-9
31. Premkumar A, Sheth NP. Projected volume of primary total joint arthroplasty in the U.S., 2014 to 2030. J Bone Joint Surg Am.
Cómo citar
Sarmiento-Osorio, D. C., & Gaitan Lee, H. (2021). Génesis y evolución de la artroplastia de cadera. Universitas Medica, 62(1). https://doi.org/10.11144/Javeriana.umed62-1.geac
Sección
Artículos de reflexión
Esta obra está bajo una licencia internacional Creative Commons Atribución 4.0.