Telemedicina y oftalmología en tiempos de covid-19: un estudio descriptivo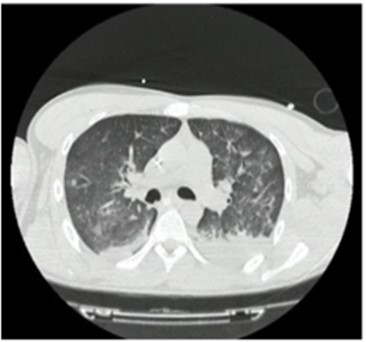 Publicado mar 3, 2022
##plugins.themes.bootstrap3.article.details##
Resumen
Introducción: Los médicos se han tenido que adaptar a una situación desconocida e inesperada por causa del coronavirus, y dentro de esos cambios estuvo usar la telemedicina, una modalidad a la cual estuvieron obligados a recurrir para continuar con la valoración de pacientes de diferentes especialidades médicas como la oftalmología. Objetivo: Mostrar los resultados de la experiencia del ejercicio de la telemedicina en oftalmología como una herramienta útil para el acceso a una consulta especializada, durante la época de pandemia de covid-19 en un centro oftalmológico en Bogotá (Colombia). Materiales y métodos: Estudio descriptivo de corte transversal que incluyó pacientes pediátricos y adultos que asistieron a consulta de telemedicina en los servicios de oftalmología general, retina, glaucoma, córnea, pediatría y uveítis, entre el 15 de abril y el 31 de agosto de 2020. Se caracterizaron variables como edad, sexo, tipo de consulta, especialidad tratante, diagnóstico y plan de manejo. Resultados: Se recolectó información de 23.629 consultas, el promedio de edad fue de 53,6 años, el 62,29 % fueron mujeres y el 92,52 % eran mayores de edad. El 43,55 % de los pacientes fueron atendidos para valoración de primera vez y el 78,43 % recibieron atención por oftalmología general. Conclusiones: El ejercicio de la telemedicina de oftalmología logró atender y resolver un gran número de consultas de diferentes especialidades oftalmológicas. Esta experiencia obtuvo una gran aceptación por parte de los médicos y pacientes al lograr tener acceso a una atención especializada.
References
1. Saleem SZ, Pasquale LR, Sidoti PA, Tsai JC. Virtual ophthalmology: telemedicine in a COVID-19 era. Am J Ophthalmol. 2020;216:237-42.
2. Ministerio de Salud y Protección Social de Colombia. Telesalud y telemedicina para la prestación de servicios de salud en la pandemia por covid-19 [Internet]. 2020. Available from: https://www.minsalud.gov.co/Ministerio/Institucional/Procesos%20y%20procedimientos/PSSS04.pdf
3. Strouthidis NG, Chandrasekharan G, Diamond JP, Murdoch IE. Tele glaucoma: ready to go? Br J Ophthalmol. 2014;98(12):1605-11.
4. Rathi S, Tsui E, Mehta N, Zahid S, Schuman JS. The current state of teleophthalmology in the United States. Ophthalmology. 2017;124(12):1729-34.
5. Horton MB, Brady CJ, Cavallerano J, Abramoff M, Barker G, Chiang MF, et al. Practice guidelines for ocular telehealth-diabetic retinopathy. Third Edition. Telemed J E Health. 2020 Apr;26(4):495-543. htttps://doi.org/10.1089/tmj.2020.0006
6. Mohammadpour M, Heidari Z, Mirghorbani M, Hashemi H. Smartphones, tele-ophthalmology, and VISION 2020. Int J Ophthalmol. 2017;10(12):1909-18.
7. Legarreta JE, Conner IP, Loewen NA, Miller KV, Wingard J. The utility of iPhone-based imaging for tele-ophthalmology in a triage capacity for emergency room consultations. Invest. Ophthalmol Vis Sci. 2014;55(13):4876.
8. Suram V, Addepalli UK, Krishnaiah S, Kovai V, Khanna RC. Accuracy of vision technicians in screening ocular pathology at rural vision centers of southern India. Clin Exp Optom. 2016;99(2):183-7.
9. Martínez Rubio M, Moya M, Bellot Bernabé A, Belmonte Martínez J. Cribado de retinopatía diabética y teleoftalmología. Arch Soc Esp Oftalmol. 2012;87(12):392-5.
10. Kang S, Thomas PBM, Sim DA, Parker RT, Daniel C, Uddin JM. Oculoplastic video-based telemedicine consultations: covid-19 and beyond. Eye (Lond). 2020;34(7):1193-5.
11. Modjtahedi BS, Chu K, Luong TQ, Hsu C, Mattox C, Lee PP, et al. Two-year outcomes of a pilot glaucoma suspect telemedicine monitoring program. Clin Ophthalmol. 2018;12:2095-2102. htttps://doi.org/10.2147/OPTH.S171263
12. Grisolia ABD, Abalem MF, Lu Y, Aoki L, Matayoshi S. Teleophthalmology: where are we now? Arq Bras Oftalmol. 2017;80(6):401-6.
13. Surendran TS, Raman R. Teleophthalmology in diabetic retinopathy. J Diabetes Sci Technol. 2014;8(2):262-66.
14. Zanotto BS, Etges APBDS, Siqueira AC, Silva RSD, Bastos C, Araujo AL, Moreira TC, Matturro L, Polanczyk CA, Gonçalves M. Economic evaluation of a telemedicine service to expand primary health care in Rio Grande do Sul: TeleOftalmo's microcosting analysis. Cien Saude Colet. 2020;25(4):1349-60.
15. Avendaño-Veloso A, Parada-Hernández F, González-Ramos R, Dougnac-Osses C, Carrasco-Sáez JL, Scanlon PH. Teleophthalmology: a strategy for timely diagnosis of sight-threatening diabetic retinopathy in primary care, Concepción, Chile. Int J Ophthalmol. 2019;12(9):1474-8.
16. Keshvardoost S, Bahaadinibeigy K, Shadman H, Tafreshi AG, Baneshi MR. Design, development, and evaluation of a teleophthalmology system using a low-cost fundus camera. Acta Inform Med. 2020;28(1):12-17.
17. Arntz A, Khaliliyeh D, Cruzat A, Rao X, Rocha G, et col. Open-care telemedicine in ophthalmology during the COVID-19 pandemic: a pilot study. Arch Soc Esp Oftalmol. 2020 Dec;95(12):586-590. htttps://doi.org/10.1016/j.oftal.2020.09.005
18. Gan K, Liu Y, Stagg B, Rathi S, Pasquale LR, Damji K. Telemedicine for glaucoma: guidelines and recommendations. Telemed J E Health. 2020;26(4):551-5. htttps://doi.org/10.1089/tmj.2020.0009
19. Ramchandran RS, Yilmaz S, Greaux E, Dozier A. Patient perceived value of teleophthalmology in an urban, low-income US population with diabetes. PLoS One. 2020;15(1):e0225300. htttps://doi.org/10.1371/journal.pone.0225300
20. Fatehi F, Jahedi F, Tay-Kearney ML, Kanagasingam Y. Teleophthalmology for the elderly population: a review of the literature. Int J Med Inform. 2020 Apr;136:104089. htttps://doi.org/10.1016/j.ijmedinf.2020.104089
21. Saleem SM, Pasquale LR, Sidoti PA, Tsai JC. Virtual ophthalmology: telemedicine in a COVID-19 era. Am J Ophthalmol. 2020;216:237-42. htttps://doi.org/10.1016/j.ajo.2020.04.029
22. Nikolaidou A, Tsaousis KT. Teleophthalmology and artificial intelligence as game changers in ophthalmic care after the COVID-19 pandemic. Cureus. 2021;13(7):e16392. htttps://doi.org/10.7759/cureus.16392

Cómo citar
Serrano Serrano, A., Caycedo, A., & Ucrós, A. . (2022). Telemedicina y oftalmología en tiempos de covid-19: un estudio descriptivo. Universitas Medica, 63(1). https://doi.org/10.11144/Javeriana.umed63-1.tele
Sección
Artículos originales
Esta obra está bajo una licencia internacional Creative Commons Atribución 4.0.