Hemicorea inducida por hiperglucemia no cetósica: discordancia clínicorradiológica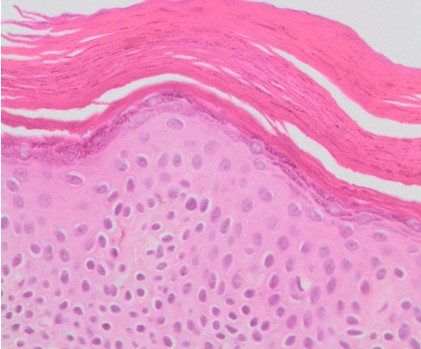 Publicado Jan 18, 2021
Descargas

##plugins.themes.bootstrap3.article.details##
Resumen
La hemicorea inducida por hiperglicemia no cetósica es una complicación poco frecuente de la diabetes mellitus. Se caracteriza por la tríada de movimientos coreiformes involuntarios unilaterales, hiperglucemia sin cetosis e hiperintensidad de ganglios basales contralaterales en imágenes de resonancia magnética nuclear principalmente en T1 o alta densidad en tomografía computarizada. Tiene un alto potencial de recuperabilidad total o parcial de su expresión clínica, por esta razón el diagnóstico y tratamiento oportuno es indispensable para evitar secuelas neurológicas irreversibles. Se presentan dos casos clínicos de este síndrome en los cuales es llamativo la incongruencia de los hallazgos imagenológicos con los clínicos.
Keywords
Corea, Diabetes mellitus, Ganglios basales, Hiperglucemia, Resonancia magnética nuclearChorea, Diabetes Mellitus, Basal ganglia, Hyperglycemia, Nuclear magnetic resonance
References
Referencias
1. Pham K, Meegada S, Challa T, Peddi P, Annakula M. Hemichorea Induced by Non-ketotic Hyperglycemia in a Caucasian Woman. 2020;12(2).
2. Lin JB, Sng AA, Wang FS, Tan AP, Han VX. Acute hemichorea in a young type 1 diabetic. Int J Neurosci. 2019;0(0):1–3.
3. Ryan C, Ahlskog JE, Savica R. Hyperglycemic chorea/ballism ascertained over 15 years at a referral medical center. Park Relat Disord. 2018;48:97–100.
4. Zheng W, Chen L, Chen JH, Lin X, Tang Y, Lin XJ, et al. Hemichorea Associated With Non-ketotic Hyperglycemia: A Case Report and Literature Review. Front Neurol. 2020;11:1–6.
5. Guerra M, Gonçalo S, Daniela M, Jorge F, Armando C. Hyperglycaemic Hemichorea and Hyperglycaemic Hyperosmolar Syndrome in a Patient with HbA1c levels of 19.9%: A Rare and Potentially Reversible Case. Eur Journalof Case Reports inInternal Med. 2019;7.
6. Oh SH, Lee KY, Im JH, Lee MS. Chorea associated with non-ketotic hyperglycemia and hyperintensity basal ganglia lesion on T1-weighted brain MRI studya meta-analysis of 53 cases including four present cases. J Neurol Sci. 2002;200(1–2):57–62.
7. Chua CB, Sun CK, Hsu CW, Tai YC, Liang CY, Tsai IT. "Diabetic striatopathy": clinical presentations, controversy, pathogenesis, treatments, and outcomes. Sci Rep. 2020;10(1):1–11.
8. Doher N, Gupta H V. DaT Scan "Abnormality" in Hyperglycemic-Hemichorea. Tremor Other Hyperkinet Mov (N Y). 2019;9:4–6.
9. Fong SL, Tan AH, Lau KF, Ramli N, Lim S-Y. Hyperglycemia-Associated Hemichorea-Hemiballismus with Predominant Ipsilateral Putaminal Abnormality on Neuroimaging. J Mov Disord. 2019;12(3):187–9.
10. Özgür A, Esen K, Kaleağası H, Yılmaz A, Kara E. Diabetic striatopathy in a patient with hemiballism. Emerg Radiol. 2015;22(3):347–9.
Cómo citar
García Marmolejo, J. P., Mayoral Valencia, M. D., & Tejada Serna, P. A. (2021). Hemicorea inducida por hiperglucemia no cetósica: discordancia clínicorradiológica. Universitas Medica, 62(1). https://doi.org/10.11144/Javeriana.umed62-1.hemi
Esta obra está bajo una licencia internacional Creative Commons Atribución 4.0.