Understanding the Categories and their Natural Properties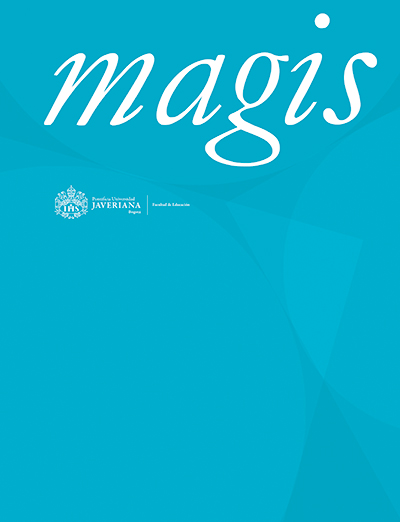 Publicado Oct 16, 2018
Descargas

##plugins.themes.bootstrap3.article.details##
Resumen
Existen cuatro formas de diferenciar teorías o modelos por categorías tales como: cantidad, raza, discapacidad y la relación entre mente y mundo. (i) Epistémica: una teoría es superior a otra debido a que tiene una mejor relación con el mundo. (ii) Lo contrario: una versión de la realidad es superior a otra porque posee menos contradicciones y disyunciones. (iii) Las razones aportadas: algunas razones y sistemas de racionalidad son superiores a otras. (iv) Pragmática: una teoría es mejor que otra porque es más adecuada en la práctica. Sugiero que es apropiada una combinación de las cuatro razones.
Keywords
Qualitative analysis, world problems, categories, judgemental rationality, quantity, race, dis-ability, natural propertiesAnálisis cualitativo, problemas mundiales, categorías, racionalidad para juzgar, cantidad, raza, dis-capacidad, propiedades naturales
References
Anderson, M. (2009). Carl Linnaeus: Father of Classification (Great Minds of Science). New Jersey: Enslow Publishers.

Bhaskar, R. (1998). General Introduction. In M. Archer, R. Bhaskar, A. Collier, T. Lawson & A. Norrie (eds.). Critical Realism: Essential Readings, ix-xxiv. London, New York: Routledge.

Bridges, D. (1999). Educational Research: Pursuit of Truth or Flight into Fancy? British Educational Research Journal, 25 (5), 597-616. https://doi.org/10.1080/0141192990250503

Bryman, A. (2006). Integrating Quantitative and Qualitative Research: How is it done? Qualitative Research, 6 (1), 97-113.

Burke-Johnson, R. & Onwuegbuzie, A. (2004). Mixed Methods Research: A Research Paradigm Whose Time Has Come. Educational Researcher, 33 (7), 14-26.

Dupré, L. (1993). Passage to Modernity: An Essay in the Hermeneutics of Nature and Culture. New Haven, Connecticut: Yale University Press. Guardian Newspaper, December 1st, 2014.

Haack, S. (2008). Putting Philosophy to Work: Inquiry and Its Place in Culture. London: Prometheus Books.

Habermas, J. (1981). Theory of Communicative Action, Volume One: Reason and the Rationalization of Society. T. McCarthy, transl., Boston, Massachusetts: Beacon Press.

Olsen, W. & Morgan, J. (2004). A Critical Epistemology of Analytical Statistics: Addressing the Sceptical Realist. Paper presented to the British Sociological Association, York, March 2004. Available at: https://onlinelibrary.wiley.com/doi/abs/10.1111/j.1468-5914.2005.00279.x

Peirce, C. S. (1982). The Essential Peirce, two volumes. N. Houser, C. Kloesel & The Peirce Edition Project (eds.). Bloomington, Indiana: Indiana University Press.

Reid, G. (2011). Dyslexia: A Practitioner's Handbook. Chichester: Wiley-Blackwell.

Scott, D. (2008). Education, Epistemology and Critical Realism. London, New York: Routledge.

Strawson, P. (1959) Individuals: An Essay in Descriptive Metaphysics. London: Methuen.
Cómo citar
Scott, D. (2018). Understanding the Categories and their Natural Properties. Magis, Revista Internacional De Investigación En Educación, 11(22), 33–42. https://doi.org/10.11144/Javeriana.m11-22.ucnp